Tet 2022

TMT Insurance organizes the program "Tet 2022". In addition, the car has a draw to win Tesla Model 3 , (2) Samsung TVs, (3) iPhone 13 for clients participating in health insurance "Get health insurance and a chance to win a Tesla Model 3 " .
Time: At 3:30 pm, February 6, 2022
Location: 12060 Bellaire Blvd. #G, Houston, TX 77072
Live stream: Bao hiem TMT Insurance Center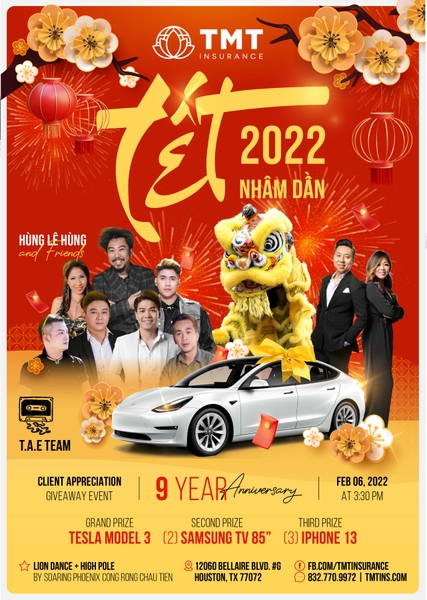 Client appreciation & kid activities
Li xi Lucky Money
Teddy bears to children
Entertainment, traditional food
Photos ops, play games: gourd crab, face painting,...
Come and join with us!